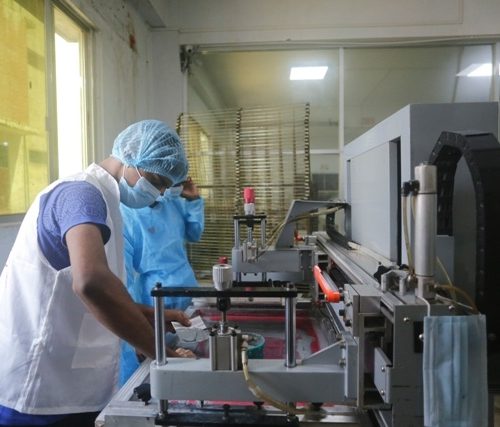 High Quality Heat Transfer Labels and Extensive Selection
Heat Transfer Label is an excellent way of printing patterns on customized and personalized commodities, and printing patterns that contain full-color photos or images. These are trendy and sleek labels are one of its kind.
Quality, Versatility & Reliability
Our wide range of high quality, durable, and low cost labels help online/offline sellers and e-commerce businesses to streamline their processes, make their brands stand out, and increase sales.
We use advance technology especially for Heat Transfer Label at our Label Printing Factory so that the labels can be customized whenever to your unique requirements and tailored specifically to any textiles want to apply Heat Transfer Labels to.
A-TEX Label (BD) Ltd. has a wide range of heat transfer products that customers can choose from. You can explore our products so you can discover which ones are the best for your individual needs.
Heat Transfer Label Portfolio